Objective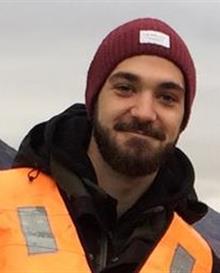 Recently graduated from Stirling university MSc Sustainable aquaculture, I am seeking an opportunity to start my professional career in the aquaculture industry. Having studied the last five years in aquaculture courses, covering technical, management and scientific aspects, I am ready to apply and challenge my knowledge and skills developed. My aim is to find a challenging position giving me the opportunity to unfurl myself, to develop myself further, and to apply my own ideas for the company's success. Being adaptable, for the right opportunity, I am willing to travel abroad and live somewhere new.
During my studies, I had various work experiences through internships. These experiences included challenging fieldwork in a salmonid restocking farm and in an oyster and organic shrimp farm, as well as scientific work in modeling integrated multitrophic aquaculture systems. These allow me to gain experience both in practical and theoretical aspects of the industry.
Being particularly interested in intensive and innovative production system design and management, I decided to focus my following work experiences on recirculated aquaculture systems (RAS). I worked on a five-month project where I assemble and tested an experimental RAS including an algal biofilter. Having acquired practical knowledge on RAS building and monitoring, I then decided to focus my master thesis on the design and engineering side of RAS, working on the conception of five systems dedicated to the culture of tropical species.
---
Skills
Work Experience
Education
Publications