Objective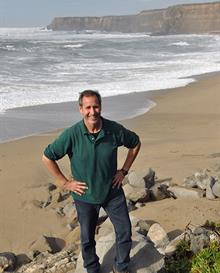 Hello,
I have an extensive background for starting and operating businesses in California, USA. My background includes extensive experience in aquaculture and seafood sales/distribution. I sold my business during 2018 and continued working as the GENERAL MANAGER for the aquaculture business. Since May 1, 2019 I have been working as a Management Consultant for Aquaculture and other seafood businesses (sales & business development).
I'm very interested in taking on new professional challenges in my life related to Aquaculture and Seafood Sales. I will consider all opportunities: Full/Part-time and as a consultant
I have a large skill set that would be valuable to various types of businesses. I have been in-charge of all aspects of small businesses: Production, Sales and Financial Management. I'm extremely hard-working and dedicated to achieving my professional goals. I have the interpersonal skills and a proven record of successfully working with all types of employees, customers, vendors, investors and permitting agencies.
For more information about my recent professional activities please GOOGLE "Tom Ebert Abalone" - You will find several newspaper and magazine articles about my more recent professional activities.
Thank you for your time and consideration,
---
Skills
Work Experience
Education
Publications