Objective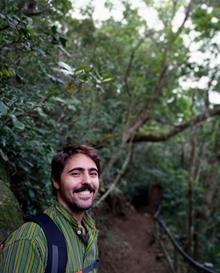 As a freshly graduated Master in Biological Aquatic Resources, I am seeking an opportunity to start working in the aquaculture industry. Having worked as an intern in both a nutrition and immunobiology laboratory (NUTRIMU, one of CIIMAR's research teams) and an experimental aquaculture research facility (DTU Aqua, in Denmark), I feel like I have the ability to learn and acquire a wide range of new skills quickly.
My main goal is not only to get a job but to do something I'm passionate about. And for that, I would be willing to travel and live somewhere new, as I've done a couple of times in the past.
---
Skills
Fish handling
Laboratory work
Data analysis
Video and image analysis
Public Speaking
Basic Piping systems
Scientific writing
Swim tunnel respirometry
Fish Histology
Water quality monitoring
Work Experience
Sep 2016 - May 2017
Intern
DTU Aqua
Hirtshals, Denmark
Conduct behavioural studies on nordic lobster and pike perch, perform video analysis, histological work (sectioning and staining intestinal tissues of rainbow trout), perform swimming experiments with rainbow trout, routine tasks (feeding, cleaning, water quality control, checking health and welfare)
Oct 2014 - Jun 2015
Intern
NUTRIMU
Porto, Portugal
Assist with laboratory tasks (homogenization, calorimetry, sampling), perform a full histological protocol and evaluation of fish gut and liver sections.
Education
Sep 2015 - Fev 2017
University of Porto Faculty of Science - Master in Biological Aquatic Resources
Publications