Objective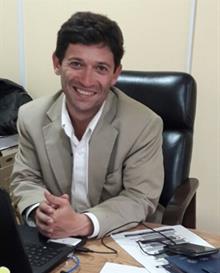 The Purpose of this Cover Letter is to introduce myself and my Resume due to my interest in furthering Sustainability goals in Aquaculture.

I have worked in the Private seafood industry since 2004, in Mariculture, Aquaculture and Fisheries, with regular interactions with Mexican government agencies in the pursuit of achieving goal and milestones, and occasional contacts with NGO's in Baja California, Mexico.

I have also worked with Consultants and Clients from other countries in Latin America, USA and Europe, as well as Certifications bodies (BAP & NSF, mainly) and maintained contacts with Research organizations (UABC and University of Miami, mainly).
I look forward to hearing from you at your earliest convenience, for any questions, comments or following steps which you consider appropriate.
Best Regards
Luis Victor Faulkner Aleman
---
Skills
Results-oriented leadership
Project management
Personnel management
Native-level Bilingual English/Spanish
Work Experience
2016 / current
Business, Aquaculture, Fisheries Consultant
Self-employed
Mexico and Costa Rica
Develop and implement administrative, operations and quality control management systems
Feb, 2014 / Oct, 2017
Certifications and Compliances
Pacifico Aquaculture
Ensenada, Mexico
Develop and implement Best Aquaculture Practices in accordance with BAP standards
Education
Jan, 1995 / Jun, 1999
UABC-FCM - BSc Oceanology
Publications