In Memoriam - Kenneth B. Davis, 1940 - 2022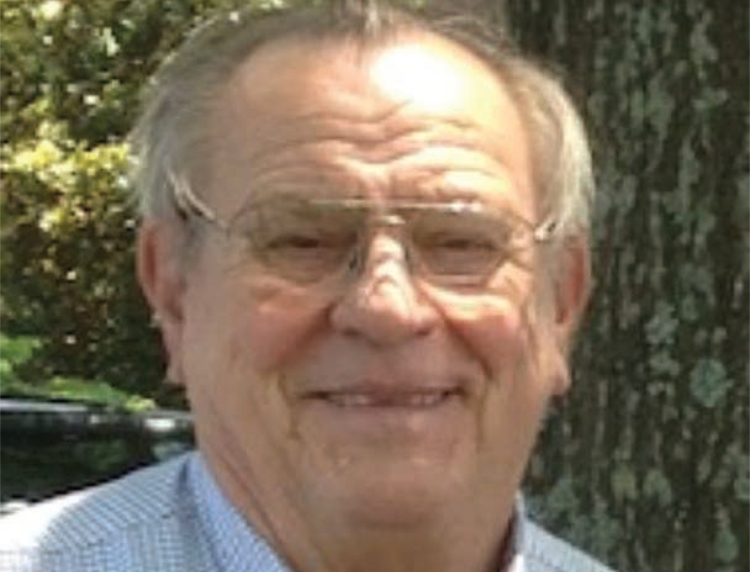 We pay tribute a great scientist, mentor and friend. Dr. Ken Davis was born in Texarkana, AR and passed away at his home in Cleveland, MS. Ken attended the University of Arkansas and received a B.A. in Natural Science in 1963 and a M.S. in Zoology in 1965. He then attended Louisiana State University and received a Ph.D. in Physiology in 1970. Upon graduation, Dr. Davis joined the faculty at Memphis State University (now the University of Memphis), where he served in various educational and research capacities until 2001. While at Memphis State University Dr. Davis mentored numerous graduate students in fish physiology. His research on warmwater fish stress and reproductive physiology laid the foundation for current management practices to reduce fish stress and established the protocol for feminization of channel catfish.
After a successful career in academia, Dr. Davis then joined the USDA-ARS Harry K. Dupree Stuttgart National Aquaculture Research Center in Stuttgart, AR as a Research Physiologist until 2006. While there, Dr. Davis continued to advance our understanding of warmwater fish physiology with a focus on characterizing and alleviating hybrid striped bass stress.
In 2006, Dr. Davis and his family moved to Cleveland, MS, where he served as Research Leader of the USDA-ARS Catfish Genetics Research Unit (now the Warmwater Aquaculture Research Unit) in Stoneville, MS until retiring in 2011. There, he provided oversight and leadership for research aimed at determining inheritance of desirable characteristics in catfish, evaluating the performance of different catfish strains in multiple locations and rearing systems and developing strategies for improving catfish germplasm for commercial production. Throughout his tenure as Research Leader, Dr. Davis also continued to advance knowledge of fish stress, reproduction, and growth physiology through his own research program.
A vigorous researcher and lover of knowledge, Dr. Davis was a productive researcher with more than 90 invited presentations and 95 peer-reviewed research publications. His love of science and research was demonstrated by his ability to generate hypotheses that answered not only fundamental questions but questions that were important to commercial producers and other stakeholders. Equally as impressive, Dr. Davis was a terrific collaborator, with research projects that spanned among numerous USDA-ARS units and universities.
Outside of work, Ken enjoyed many hobbies, including sailing, boating, racquetball, playing music (guitar and banjo), and following Arkansas Razorback athletic events. While living in Cleveland, MS he served as the treasurer of the Cleveland Rotary Club (2012-2015) and was active with the Friends of Dahomey National Wildlife Refuge, Friends of the Bolivar County Library and the Delta Health Center in Mound Bayou, MS.
Reflecting on the more than 20 years that we have known Ken, it is clear that he was not only a mentor to us, but also a great friend. He was generous, warm and welcoming. Ken pushed us to be our best selves and to live life to its fullest. The memories we have with Ken are too many to list, but they are something we will never forget. He was a loving husband to his wife Mary Anna and a supportive father to his son Kenneth. He is missed by all those whose lives he impacted.
About World Aquaculture Society
JWAS Editorials
2023

2022

2020

2019

2017

2016

2015

2014

2013
Bille Hougart, former Aquaculture Coordinator at the U.S. Department of Agriculture (USDA) and pr...

We pay tribute a great scientist, mentor and friend. Dr. Ken Davis was born in Texarkana, AR and p...

Located in the central part of Southern Africa, Zambia is landlocked and surrounded by eight countri...